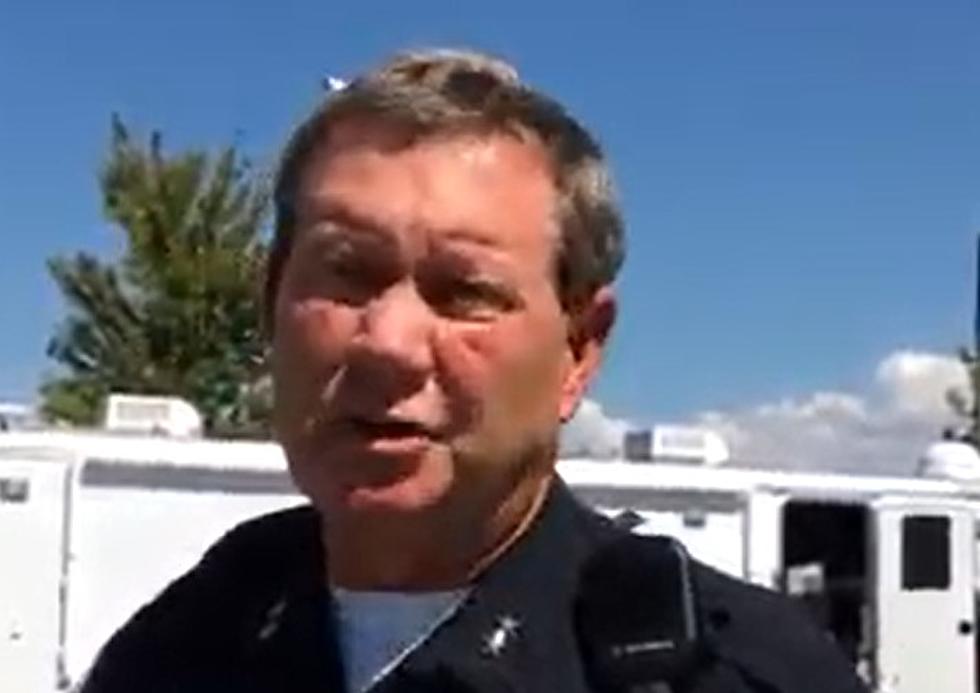 Former Boise Police Chief Challenges Boise Mayor's Reelection Bid
YouTube/Idaho Statesman
Lauren McLean's worst reelection nightmare has just happened with the announcement that former Boise Police Chief Mike Masterson will run for mayor. His announcement is a recognition of the lack of trust and her failed leadership during her first term in office. Undoubtedly, the power brokers and the public service unions have had it with the current Boise mayor.
Mr. Masterson is not a career politician and is enjoying his life in retirement. The former police chief is known for his continued volunteer work with adding Idaho veterans and skiing when he gets the chance. 
One of the mayor's biggest failures has been her mismanagement of the Boise Police Department. She hired Ryan Lee and then asked him to resign after several disturbing incidents and a flame throwing report from KTVB. Retired Democratic Senator Maryanne Jordan, the treasurer for Masterson's campaign, told KTVB she was concerned about the lack of transparency involving Mr. Lee. 
Since Mr. Lee's departure, the mayor has fired and replaced another high-profile police officer. The city is facing several lawsuits associated with the police department.
Mrs. McLean ran as a mayor who would listen; however, her term in office has shown that she has yet to listen to the people who elected her. As we first predicted here, the mayor will have many challengers who want to replace her.
6 Certain Factors That Could Derail Mayor McLean's Reelection
Any one of these major issues could cause her to lose.
Mr. Masterson's choice to run is a clear repudiation of Mrs. McLean's tenure as Boise's mayor. You can read it in his statement to the public from KTVB.
 "It is already clear to me that in order to lead this incredible city into the future, we need a mayor who prioritizes public safety, affordable housing, fiscal responsibility within the city's budget and mayor's office, finds permanent solutions to address homelessness and, above all, who can restore public faith and transparency in our city's government."
Mr. Masterson will be well-funded and is very well-known. He represents a return to normalcy in the governance of Boise. Is Mayor McLean up to his challenge? 
Check Out Behind the Scenes of the Press Conference.
They announce an outside attorney will determine what happens to Boise PD.
19 Items Absolutely Banned from Checked Bags at the Boise Airport
You may be familiar with what you can and cannot pack in your carry-on. But how familiar with items banned from your checked luggage? These are 19 of the more than 50 items that can't fly in your checked bag according to the TSA.