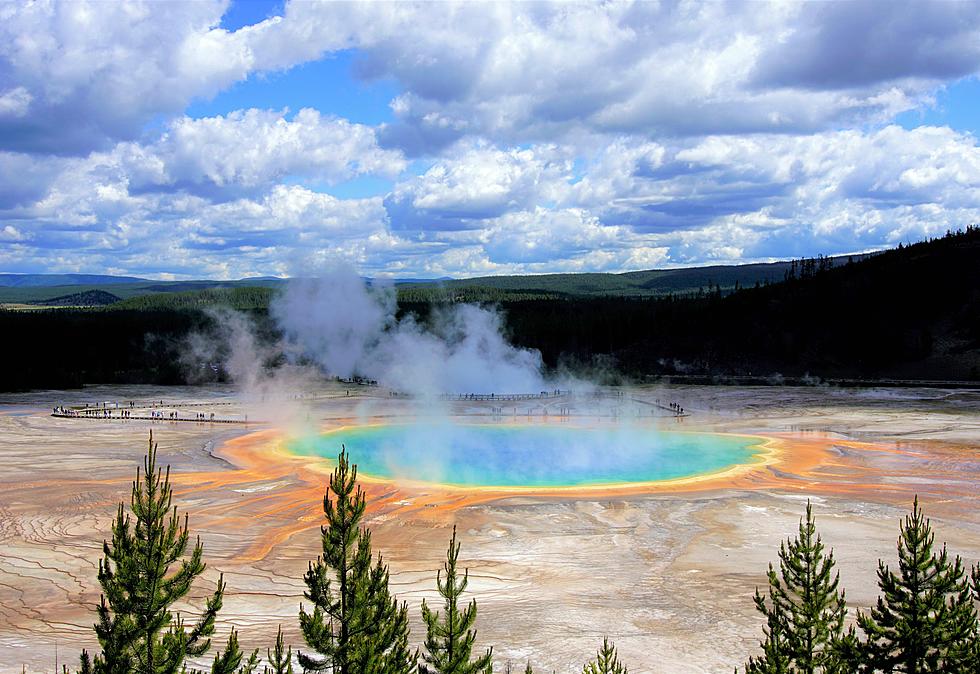 Amazing Yellowstone Fact Revealed & Why Idaho Hikers Need to Go!
Photo by Meina Yin on Unsplash
For a very long time, Yellowstone National Park has captivated the hearts of adventure enthusiasts and nature lovers everywhere. There's a lot to see, but have you ever wondered how many trails there are for hiking?
Yellowstone National Park is any hiker's dream, and we just learned it's been ranked as one of the best national parks in the country for hiking. There's a recent article from KURU Footwear that shares the Top 10 Best National Parks for Hiking, let's see where Yellowstone is on the list...
#3 Yellowstone National Park
Out of 63 total national parks... #3 isn't so bad! Yellowstone National Park is one of the best places for hiking, next to Yosemite National Park in California and the Great Smoky Mountains National Park in North Carolina and Tennessee
How many trails are there in Yellowstone National Park?
KURU Footwear says there are 267 trails and 3,507 miles for hiking!
We're a little biased because it's closer to us, but I'm sure most Idahoans would choose Yellowstone National Park over any other park because it's special to us, it's unique, and it just feels like home.
Plus, the park really stands apart from other national parks, like Yosemite in California for example, with its unique blend of vibrant wildlife, and the world's largest concentration of geysers, including the iconic Old Faithful, while also having stunning canyons and waterfalls.
Again, any hiker's dream! Keep scrolling for a complete list of the Top 10 National Parks for Hikers and EASY hikes close to Boise and more! 👇
Amazing Yellowstone Fact Revealed & Why Idaho Hikers Need to Go!
List from
KURU Footwear
& USA Today of the Top 10 National Parks for Hikers :)
10 EASY Hikes Near Boise with Breathtaking Views
Enjoy The Lake At One Of The Best Kid-Friendly Hikes In Idaho
Ranked one of the best kid-friendly hikes in Idaho leads to beautiful lake and waterfall views.
Valley Village Glamping is Perfect For People Who Hate Camping
Valley Village is a tiny home and RV park located in Irwin, Idaho. It's about a five hour road trip from Boise. A stay in one of their "glamping" tents is about $115.
Here's EVERY National Forest in Idaho